SPOTLIGHT: THE RIMOWA PASSPORT STUDIO IN SOHO, NYC
The RIMOWA Passport Studio is a reimagined passport photography experience at our newest retail flagship store in Soho, New York, at 99 Prince Street, equipping travelers with a convenient and elevated photography solution when renewing their passport as travel starts to resume.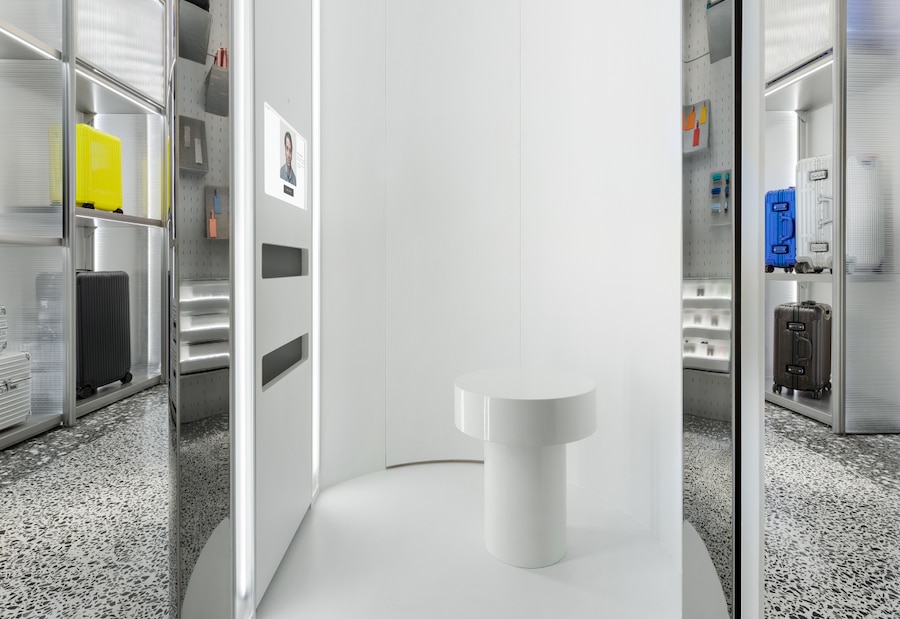 A welcome change from the standard passport photoshoot at a drug or convenience store, The RIMOWA Passport Studio was designed to create an elevated environment to renew your passport photo, including comfortable seating, flattering lighting, and a seamless automated user experience. The RIMOWA Passport Studio self-service photo booth affords visitors complete control over the process as they make selections for their travel-ready, 2x2" US passport portrait. Physical passport photos are printed on the spot and can be shared as digital versions for safe-keeping or reprinting.
RIMOWA Passport Studio is now open at the new RIMOWA Soho flagship on 99 Prince Street, New York City.