AS SEEN BY - THE GLOBAL EXHIBITION HAS LANDED IN SEOUL!
The global exhibition has landed in Seoul! RIMOWA presents the 3rd edition of its global project in Seoul.
Discover the various artworks of global artists reinterpreting aluminium, the iconic material of RIMOWA.The exhibition showcases unique visual expressions of 10 global artists who participated in Paris and Miami exhibitions, as well as 6 newly added Korean artists.
Make a reservation in advance on Naver or on-site registration is also available.
https://booking.naver.com/booking/12/bizes/674899
Date: April 14 (Thu) - 17 (Sun), 2022
Time: 11 am - 8 pm
Venue: Layer26
Address: 26, Achasan-ro 11ga-gil, Seongdong-gu, Seoul
*free exhibition, no parking available on site

Since its first aluminium suitcase was debuted in 1937, RIMOWA has become synonymous with the strikingly minimalist metal. Now, this legacy is being celebrated with "As Seen By," a travelling exhibition of artworks by local artists throughout the world curated by RIMOWA in partnership with art collective, The Community.
Launched long before the pandemic as a way to champion the work of local artists, RIMOWA's "As Seen By" series took on new meaning after the first lockdown. With travel paused, it offered an exciting opportunity to commission works borne instead out of the raw materials used to craft RIMOWA's suitcases.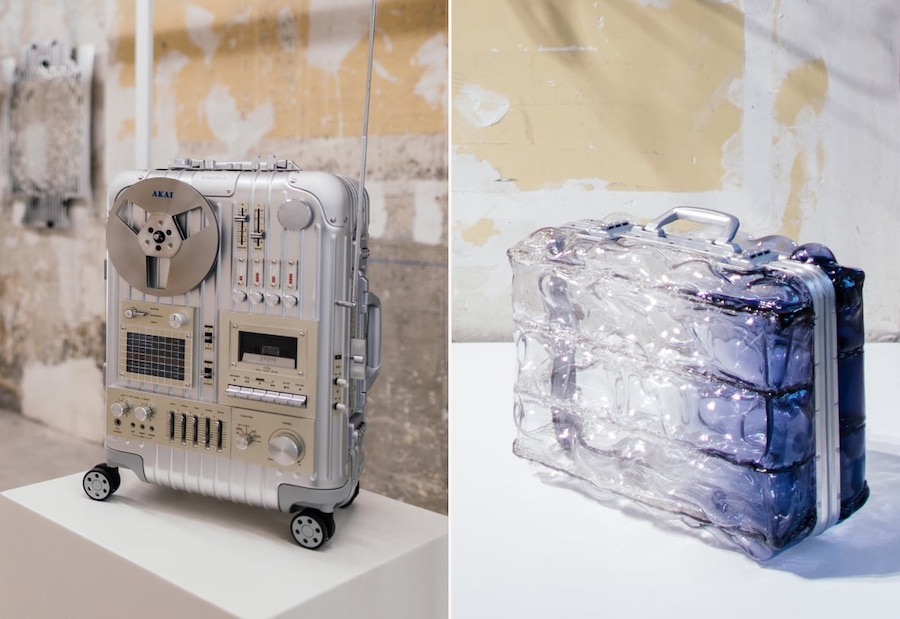 The exhibition gives an elevated perspective to RIMOWA's most iconic materials. A diverse collection of artists – from contemporary artists and creative studios, to industrial designers – were given materials that included grooved aluminum sheets and spare parts. Selected for their craftsmanship capabilities and unique visual expression, each artist created a singularly distinctive sculpture. Despite their differing styles, however, they were united by these shared materials, which creates a common visual language that runs through the exhibition.