THE NEW NORMAL | FILE.01 SHIGEKIX - BREAK DANCER
Since 1898, RIMOWA has been a leader in travel, with an evolving selection of thoughtful tools that facilitate journeys near and far. Its global brand campaign, "Never Still," embodies this ambitious mindset with impactful stories from high-profile friends of the brand who are pursuing excellence in their field. Now, a special project in Japan, titled "The New Normal", will showcase local Japanese influencers as they share what has kept them motivated during the most difficult of circumstances.
From athletes to artists, RIMOWA has selected a wide-ranging selection of accomplished individuals who are united by a "Never Still" mindset. Despite the extraordinary global challenges of the past year, each one has continued to strive towards new goals. Through a series of compelling interviews, they will reveal how their past informs who they are today, the daily practices that guide their success, and their aspirations for the future. Each one will also reflect on what this new version of normal means for them.
Professional breakdancer Shigekix will be the first influencer to be introduced. After achieving global recognition as the champion of "Red Bull BC One World Final 2020," Shigekix is set to make his Olympics debut at the 2024 Games in Paris. RIMOWA will document this phenomenally talented athlete as he trains at the studio, spends time with friends, and shares the goals that he's set for himself.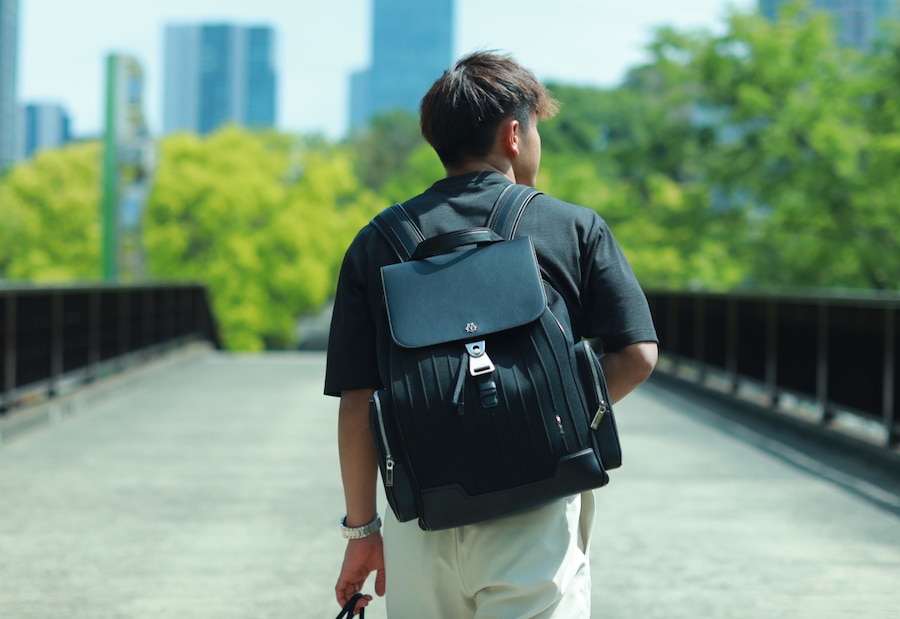 Discover Never Still Backpack Large Black.
ABOUT Shigekix
Shigekix started breakdancing at the age of seven. He quickly distinguished himself as a formidable talent, competing and winning in a number of world tournaments. At just 17 years old, he became the newest member of the Red Bull BC One All Stars and, in 2020, he won the Red Bull BC One World Final. He was the youngest champion in the history of the competition. To date, Shigekix has won 46 international competitions.
https://www.instagram.com/bboyshigekix/