THE NEW NORMAL | FILE.02 LICAXXX - DJ
Since 1898, RIMOWA has been a leader in travel, with an evolving selection of thoughtful tools that facilitate journeys near and far. Its global brand campaign, "Never Still," embodies this ambitious mindset with impactful stories from high-profile friends of the brand who are pursuing excellence in their field. Now, a special project in Japan, titled "The New Normal", will showcase local Japanese influencers as they share what has kept them motivated during the most difficult of circumstances.
From athletes to artists, RIMOWA has selected a wide-ranging selection of accomplished individuals who are united by a "Never Still" mindset. Despite the extraordinary global challenges of the past year, each one has continued to strive towards new goals. Through a series of compelling interviews, they will reveal how their past informs who they are today, the daily practices that guide their success, and their aspirations for the future. Each one will also reflect on what this new version of normal means for them.
"My experience of music has changed a lot."
―Under the current circumstance, the music scene has undergone a huge change.
Licaxxx  Yes, it has. Even comparing to other people, it used to take a big part of my lifestyle to go out clubbing. Clubs were not only a place for me to DJ, but also my playground, a place for people to get together. So, once we couldn't listen to music in those places, my experience of music has changed a lot. The way I listen to music has also been somewhat changed. I think that was a significant change for me.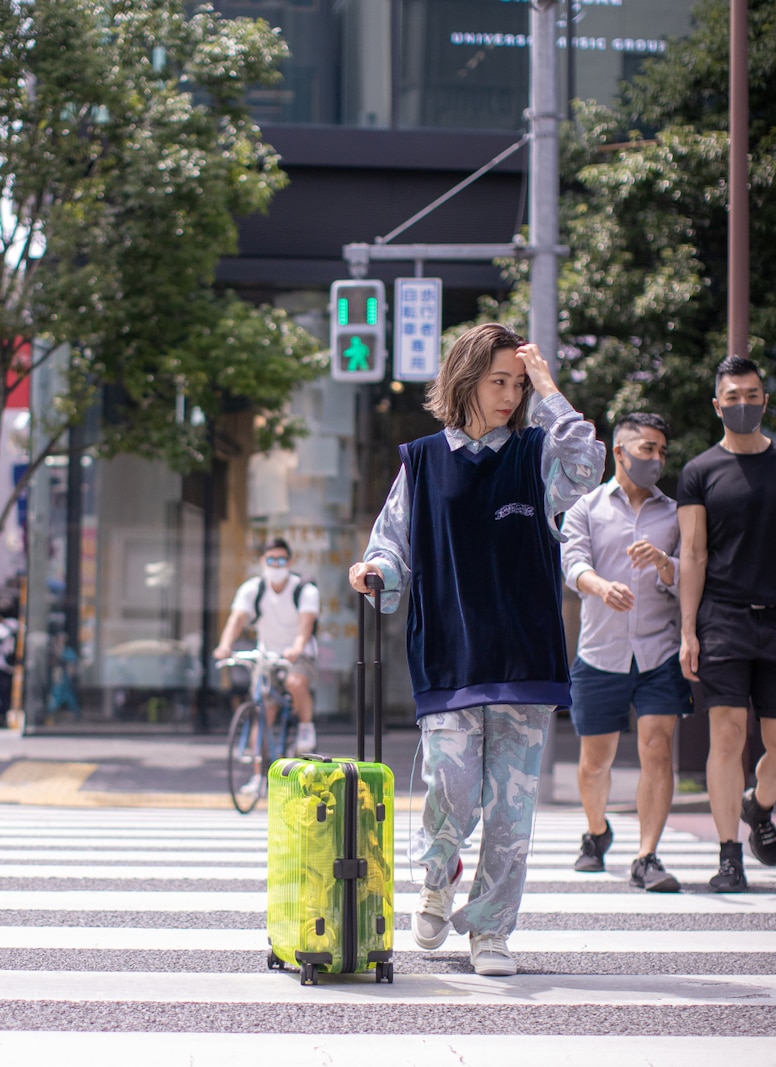 ―The chances of meeting people in person have dramatically decreased.
Licaxxx  It used to be normal how we'd just talk and things would start spontaneously without us saying "Let's talk about it." Everyone around me turned it into something creative, and so did I. The fun of flash ideas, and something accidental but maybe inevitable.... It's not about making jobs out of it, it was just doing it for fun, so once we are not able to do that, we have to build something from scratch. For example, there is less source of creativity that arises from casual exchanges such as face-to-face exchanges with overseas musicians and DJs. They used to come to Japan and we'd hang out together, or I used to go overseas and spend that kind of time. It was really hard for me to have my biggest hobby restricted.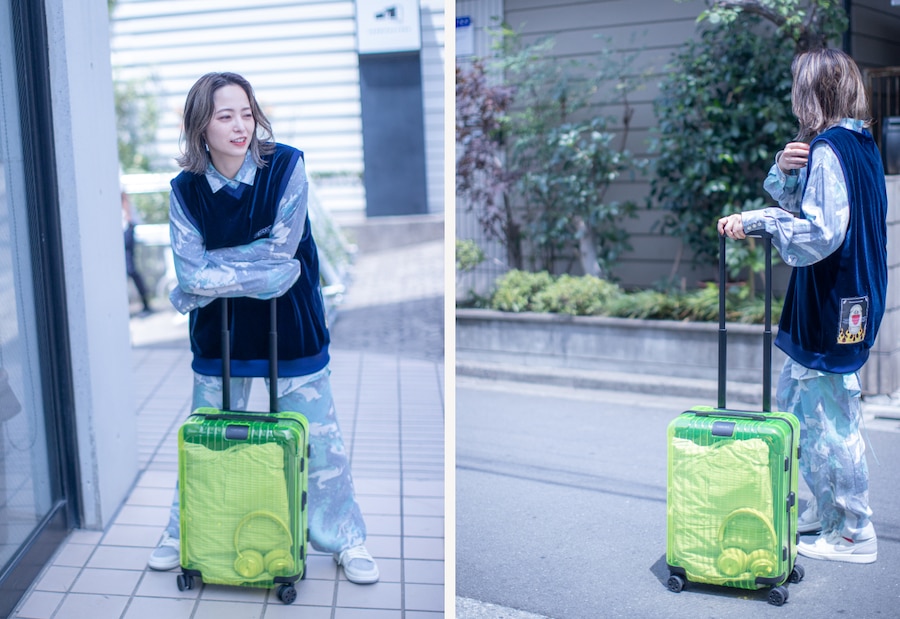 ―How did you adapt to that situation?
Licaxxx  As a breakthrough, online communication has become the mainstream. I also realized once again the importance of communication which I took for granted, so I'd acknowledged it in the texts to leave my current feelings and send them out. It was nice to have time to rethink the environment and activities that surrounded me. I was able to think more about relationships and communication with people around myself. I think we were all able to realize things partly because we were all divided.
―In fact, just looking from outside, there seems to be no big changes in your lifestyle. However, has there been any changes inside?
Licaxxx  Of course how I think and feel has changed, but what I do is surprisingly the same. It's not that I'm depressed with my attitude even when I am with my feeling, not at all. I've been trying to separate these things.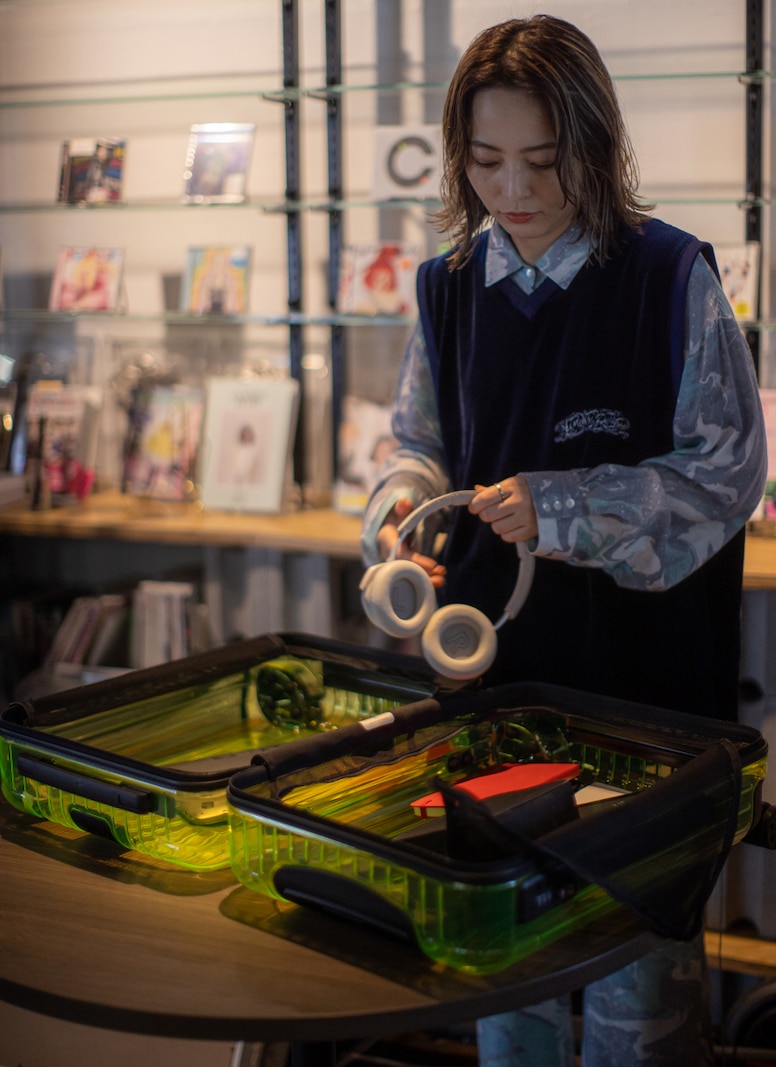 ―What kind of changes did you have in mind comparing last year and this year?
Licaxxx  I actually have more troubles and thoughts this year. Last year, everyone in the world was forced to accept similar changes all at once. But from this year, there are big differences by country, by region, by occupation, by lifestyle, or by individual's own will. That is why I'm facing the issue of how to keep moving while assuming that the situation will continue in the future.

―I believe you have a lot of opportunities to communicate through various media not only as a DJ but as a radio MC or editor. Is there any particular thing you keep in your mind when you do?
Licaxxx  Of course I have a lot to say, but I'm now very careful with how and what to communicate. I try not to be biased because I don't want my opinion to be noticed from only one side of people, but I also don't want to stop communicate my opinions because it is not that I have no opinions. So, whether or not I say what kind of attitude I will take toward the world, I have responsibilities. Based on that, I was really careful about how to communicate to the people who listen to my radio.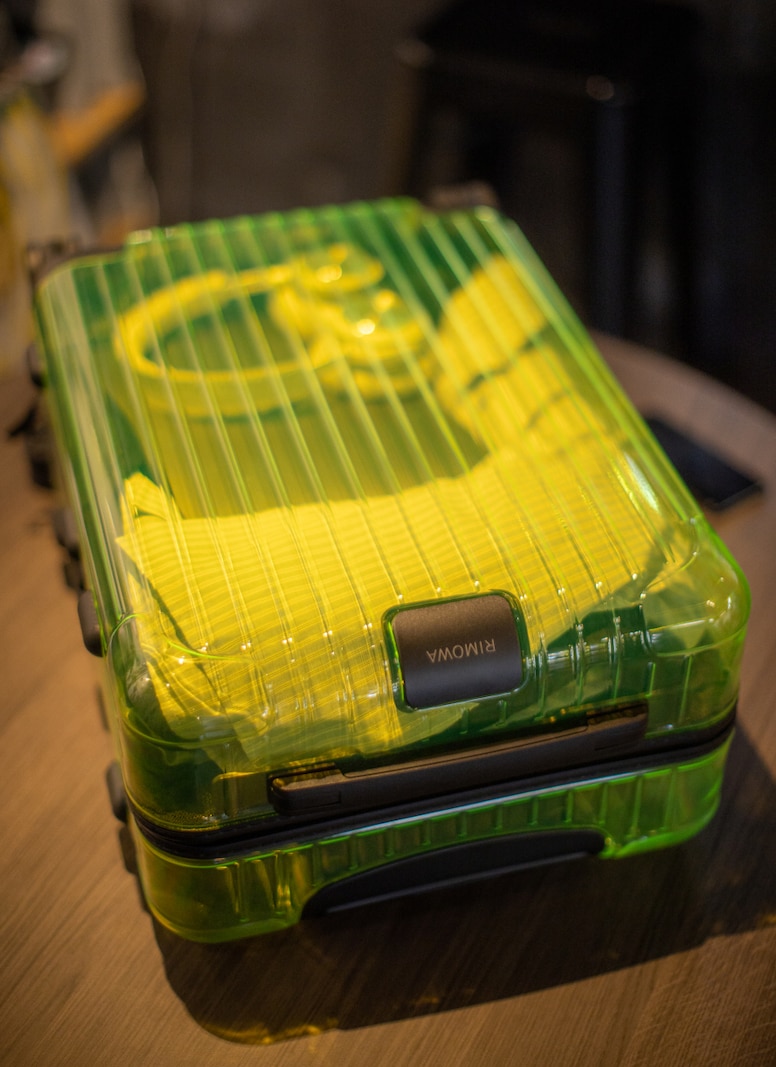 ―Please tell us about your DJ play and feeling about the future.
Licaxxx  Because I can't go to the clubs now, I feel more urged to go, and I'm craving to listen to dance music. I think it is the same with people around me. So, even in my own work, I've been playing music that is very dance oriented. Basically, my attitude has not changed, like doing what I can do within the limit. What I can do has changed, but my mindset has not, so I will keep challenging in my own pace.
Discover the Essential Neon collection.
[ABOUT Licaxxx]
She's one of the new generation icons representing the club music scene in Tokyo. She has many fans for her style that boldly puts the floor together by manipulating the tension influenced by youth culture. She produces a lot of ambient-based music and provides her own songs to fashion shows such as Milan and Tokyo collections. In addition to her activities as a DJ / composer, she is also an editor and a radio MC.
https://www.instagram.com/licaxxx1/