I- INSIDE THE ICONIC HAUS KEMPER
At RIMOWA, heritage has always come first.
Since its founding in 1898 in Cologne, the Maison has valued Germany's history of design culture.
Now, more than a century later, the brand looks to the compelling spaces within its home country, the iconic structures that lend Germany its status as the birthplace of a long list of design legends and the home of countless architectural gems—among them Haus Kemper.
Designed by Richard Neutra in 1965 and completed in 1967, the Modernist Haus Kemper is one of few homes by the revered architect in Germany. Perched in a secluded forest in Wuppertal, the idyllic structure is one of three Neutra designs in the country, featuring his signature protruded ceiling beams that extend well beyond its façade. Owed to its timeless open-floor plan, fully glazed walls that soften all barriers to the outdoors, the building is considered a marker of the return of Modernism in Europe.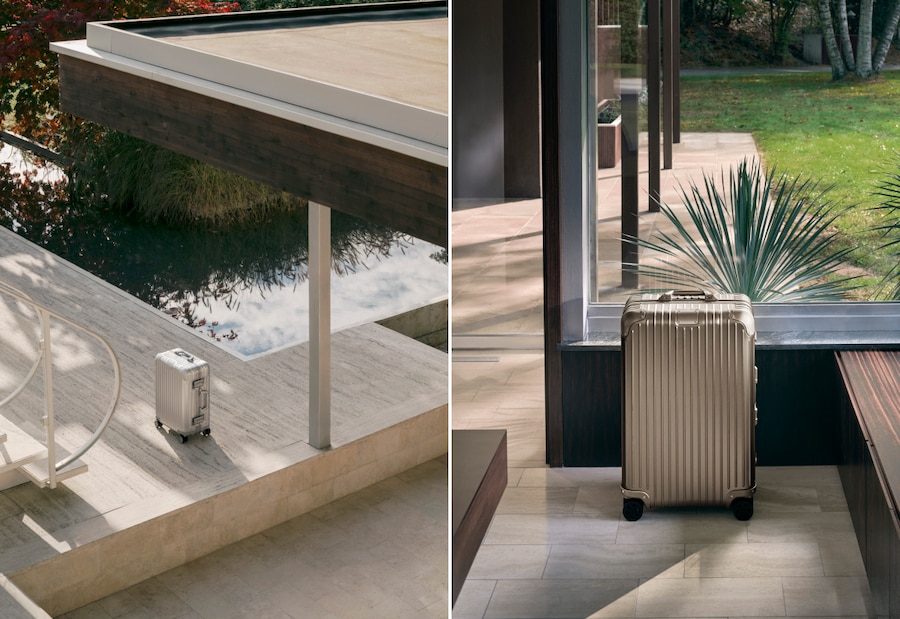 Discover the Original collection
Having gone under a series of renovations to restore it to its original state in recent years, Haus Kemper now stands as the backdrop to RIMOWA's iconic travel tools— becoming, beyond an architectural gem, the meeting point of two German design icons.
Photographer : Simon Menges
I- INSIDE THE ICONIC HAUS KEMPER
II- INSIDE HEXENHAUS, GERMANY'S HIDDEN ARCHITECTURAL GEM