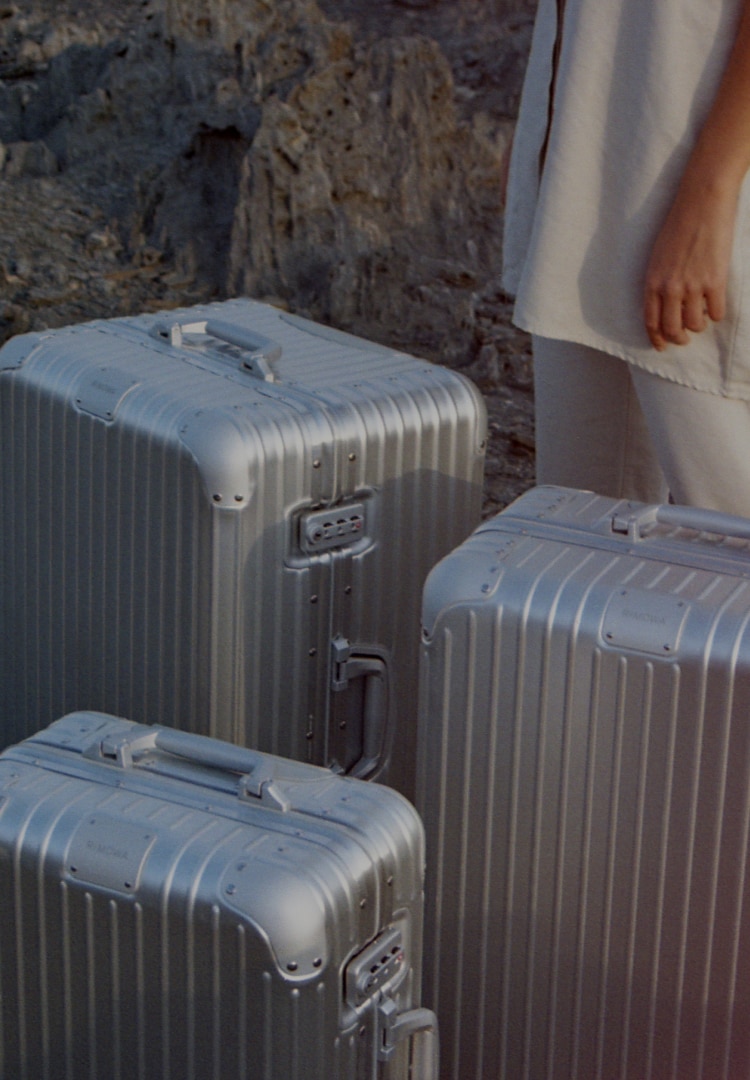 THE ORIGINAL TRAVEL ICON
Made of gleaming high-end aluminium with its distinctive grooves, the RIMOWA Original is one of the most recognisable luggage pieces of all time. A design first launched in 1950, the robust and lightweight Original has been expertly designed and engineered in Germany to last a lifetime of travel.
LUGGAGE WITH A TWIST
One of the most iconic luggage designs of all time also comes with a twist. The RIMOWA Original Twist is made from high-end anodised aluminium accented with eye-catching colour-matched details such as leather handles, locks, and seal.
A PLATFORM FOR COLLABORATION
The RIMOWA Original has inspired countless collaborations that build on the design's emblematic shape and style to create a unique expression all their own. A meeting of the minds, these special edition pieces are unique expressions and are available only for a limited time.
Explore RIMOWA
More ways to travel smarter