NEVER STILL BAG COLLECTION

For over 120 years, RIMOWA has met revolutions in transportation with a pragmatic, industrial, and resolutely modern approach equipping discerning travellers with carefully-considered tools that facilitate journeys near and far. Now, RIMOWA is excited to unveil a much-anticipated multi-use soft bag line – RIMOWA Never Still.
This novel collection of mobility essentials desired by purposeful travellers of today provide a contemporary, functional, and elegant solution for daily urban commuting, business, and beyond.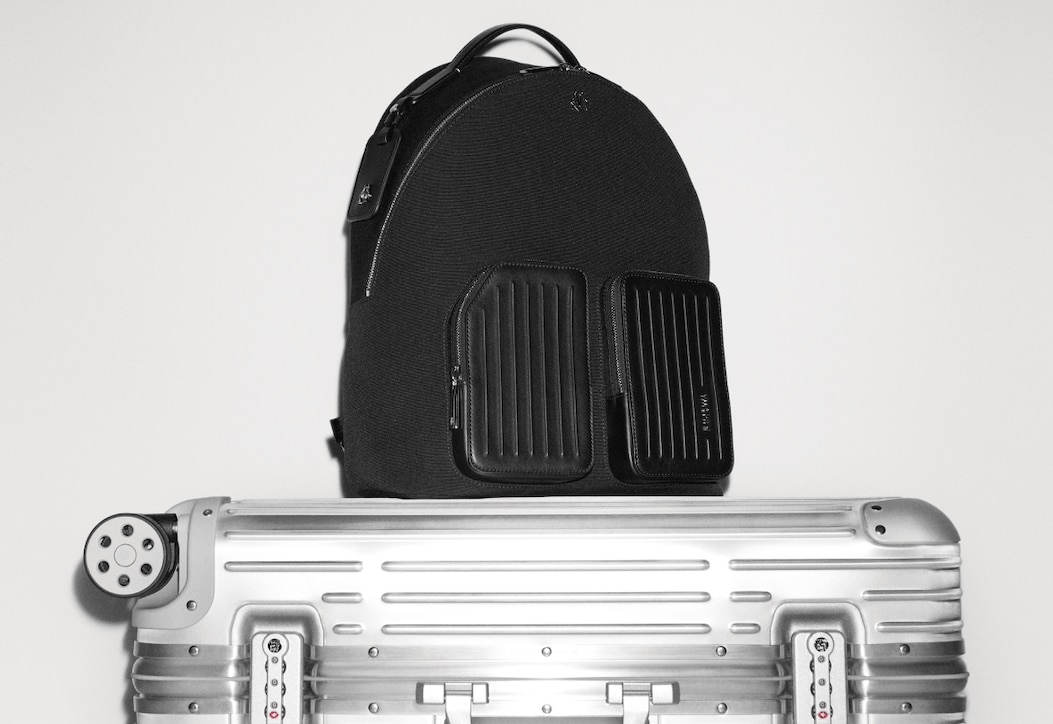 Focused on offering a new way to enhance and cater to customer's travel experience, RIMOWA continues its long lineage of product innovation, craftsmanship, and industrial know-how. The introduction of RIMOWA Never Still marks a significant step in evolving the brand's product portfolio with a new take on functional luxury.
"We're excited to enter this new chapter in our brand's history with the launch of the RIMOWA Never Still collection," said Alexandre Arnault, CEO of RIMOWA. "As we have many times over the last 120 years, this new RIMOWA product category continues our long legacy of innovation in travel and mobility. Drawing on our rich design and pioneering savoir-faire, we're building tools that emphasise both functionality and longevity for travellers today."
Defined by its exquisite construction, distinctive design, and nods to signature features of the renowned luggage, the RIMOWA Never Still collection draws on the brand's long history of rethinking the look and feel of travel meeting an evolving mobility landscape head-on.
Made in Italy out of premium materials such as durable, water-repellent canvas and soft-touch full-grain leather, this unisex collection consists of five different products designed for a wide range of uses. Including a small, medium and large-sized backpack, a tote and an essential weekender bag. Each features the unmistakable marks of the iconic German luggage house such as modern, timeless shapes, the renowned RIMOWA grooved design, bespoke hardware showcasing the brand's monogram and logo, a flexible travel strap that allows customers to fix their bag onto their suitcase, a personalisable address tag, and a colour palette that matches favourites from RIMOWA's Essential luggage collection.
Available from mid-January 2021.
Sign up to be the first to access the new RIMOWA Never Still collection.