For more than 120 years, RIMOWA has redefined travel. Follow our journey through 26 words that reveal our identity from A - Z.
[A] is for Aluminium
Lightweight and durable, aluminium has become synonymous with RIMOWA. After pioneering the first aluminium suitcase in 1937, RIMOWA added the iconic grooves 13 years later.

[B] is for Business Traveller
RIMOWA's highly functional tools for business travellers provide practical solutions to modern needs.

[C] is for Collaboration
RIMOWA's iconic suitcases are beloved by artists and designers. High-profile collaborations are an opportunity to unite their creativity with our engineering expertise.

[D] is for Der Dom (the cathedral)
RIMOWA was founded in Cologne, Germany, in 1898. RIMOWA's monogram pays homage
to its hometown with the spires of "Dom", Cologne's famous cathedral, incorporated into its design.

[E] is for Engineering
German engineering sits at the heart of RIMOWA. Driven by a quest for perfection, RIMOWA's engineering team continually strive to improve the performance of our suitcases.

[F] is for Die Fabrik (the factory)
More than 120 years after RIMOWA first opened its doors, our German factory is still in operation.

[G] is for Grooves
In 1950, aviation-inspired vertical grooves were added to RIMOWA's aluminum suitcases. The grooved design remains beloved by travellers to this day.

[H] is for Die Handwerkskunst
RIMOWA's craftsmanship is legendary. It takes around 100 steps to make a RIMOWA suitcase, most of which are by hand.

[I] is for Die Ikone
Instantly recognizable and forever immortalized in popular culture, RIMOWA's aluminium suitcases are design icons.

[J] is for Junkers F13
RIMOWA's distinctive grooved design was inspired by the Junkers F13, an all-metal aircraft that set new records when it flew in 1919.
[K] is for Aus Köln
Köln is our historic home. It continues to house RIMOWA's headquarters and factory today, with the city's coordinates emblazoned on many of our pieces.

[L] is for Locks
Locks are fundamental to ensuring that belongings remain safe during travel. We are always striving to set new standards for safety and innovation with our lock designs.

[M] is for Morszeck
Three generations of Morszecks have led our family-run business. Founder Paul was succeeded by his son Richard, who then passed the business on to his own son, Dieter.

[N] is for Never Still
RIMOWA's "Never Still' mantra influences our mindset and informs the products we design. We create tools that help purposeful travellers achieve their ambitions.

[O] is for Original
Debuted in 1950, the Original suitcase was an immediate sensation. Designed and engineered in Germany, its gleaming shell is crafted from anodised aluminium.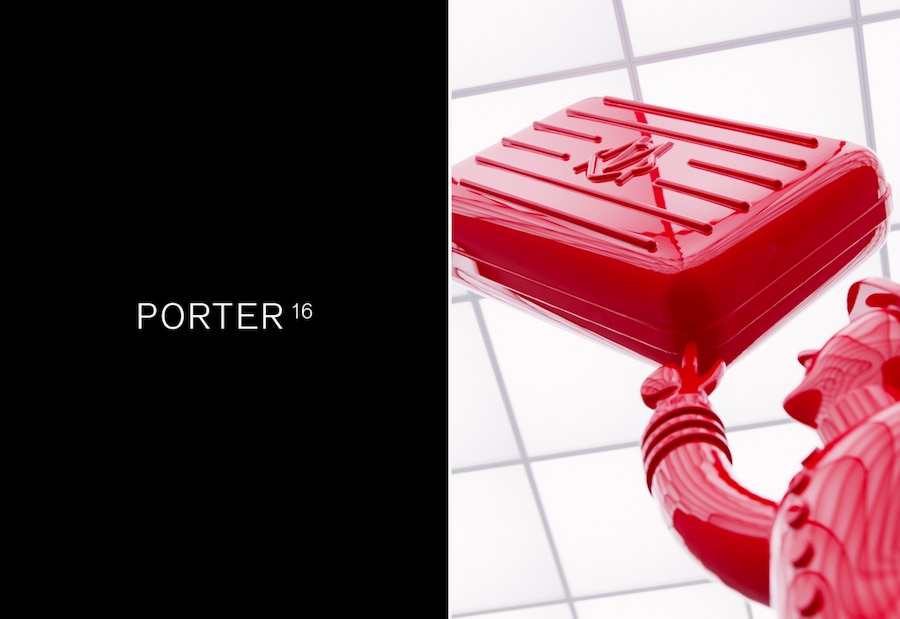 [P] is for Porter
The RIMOWA Porter has been an emblem of RIMOWA since the '50s. Affectionately known as "Richard," he was revived from the archives a half century later to feature again in our visual narrative.

[Q] is for die Qualitätsprüfung (quality control)
Handmade meets high-tech in a RIMOWA suitcase, which is run through a series of tests to ensure optimal quality, durability, and stability.

[R] is for Repair
Our dedicated client care keeps cases in top condition with repair service centres around the world. Select hotels also provide repairs for customers before their departure.

[S] is for Stickers
In the 1870s, hotels started placing stickers on suitcases to help porters sort luggage. RIMOWA's colourful sticker sets continue this legacy, with a range that stretches from limited-edition designs to illustrations from leading artists.

[T] is for Tropicana
In 1976, RIMOWA filed a patent for a case with a waterproof inlay. Designed to protect sensitive recording equipment, the Tropicana's features included a hermetic seal, heat and cold-insulating properties, and the ability to float.

[U] is for Unique
Custom-build your suitcase with RIMOWA Unique, which lets travelers transform their RIMOWA Classic with colourful accents and accessories.

[V] is for Visionary
RIMOWA has always been at the forefront of travel. We have matched each revolution in transportation with an evolving set of tools that accommodate journeys near and far.
[W] is for Wheels
Debuted in 1972, RIMOWA's Roller suitcase with removable wheels marked a definitive move forward for functional engineering. In 2007, RIMOWA innovated again with the Multiwheel system.

[X] is for X-ray
In addition to X-raying all luggage, airport security examine many suitcases by hand. RIMOWA's TSA-approved locks ensure they can open luggage without causing damage.

[Y] is for Years
Over the years, RIMOWA has continually made improvements to the resiliency of our suitcases to ensure they are built for a lifetime of travels.

[Z] is for der Zeitgeist (spirit of the times)
RIMOWA has always forged new frontiers, whether that's innovating with new technologies or reimagining our most iconic designs.