RIMOWA UNIQUE
Build your own RIMOWA
Custom build and personalise your own suitcase from the RIMOWA Classic collection.
Put your own spin on a classic
Choose from a range of colourful accents and accessories to distinguish your RIMOWA Classic Cabin, Check-In or Trunk.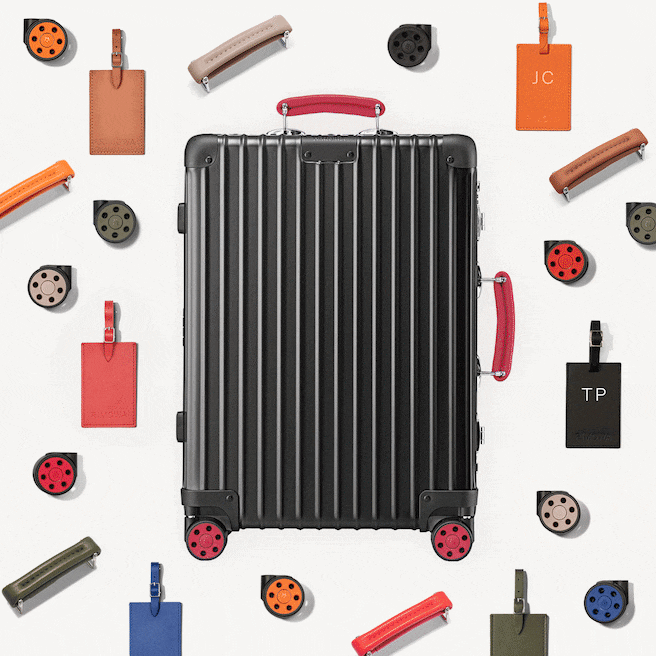 BUILT FOR YOU
Create a travel look that is uniquely yours
Create, preview, and purchase your own customised RIMOWA UNIQUE luggage in four easy steps: choose a luggage size and colour, browse our range of colourful wheels and handles, and finish it off with a personalised leather luggage tag.
THE CLASSIC COLLECTION
Choose a size and colour
EDITOR'S PICKS
Get inspired
Customise in store
Discover which stores near you offer RIMOWA UNIQUE customisation services.
FIND A STORE
You are back online
You are currently offline