DISTINCT, RIMOWA'S LEATHER COLLECTION IS UNVEILED AT MUSÉE SOULAGES
A new RIMOWA favourite is set to be released. Introducing a new line crafted in leather, a historic material that dates back to the Maison's earliest days.
The German Maison is proud to bring the material back with RIMOWA Distinct, a new luggage collection crafted using an innovative leather wrapping technique that allows the suitcase to hold its shape, and of course, feature the Maison's iconic grooves.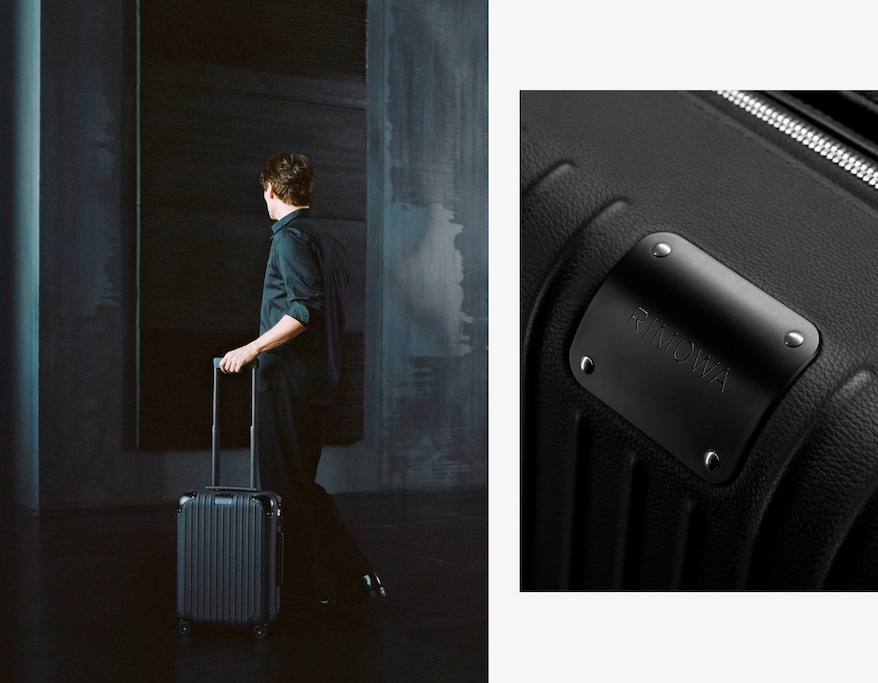 Discover the collection more in details HERE.
Celebrating the refined design and finishings of the new collection, the Maison took to Musée Soulages in Rodez, France to capture the new collection amongst the renowned works of Pierre Soulages— making RIMOWA the first brand to shoot at the museum and feature Soulages's iconic works in a campaign.
Known for his style that's characterised by the colour black and rich textures, the campaign honours the Soulages's dark compositions. His abstract works, celebrated for their nuances found within a singular hue— owed to his expert interplay of light and darkness— hold a mirror to RIMOWA's iconic grooves as they take on a new texture and reflections within the new collection.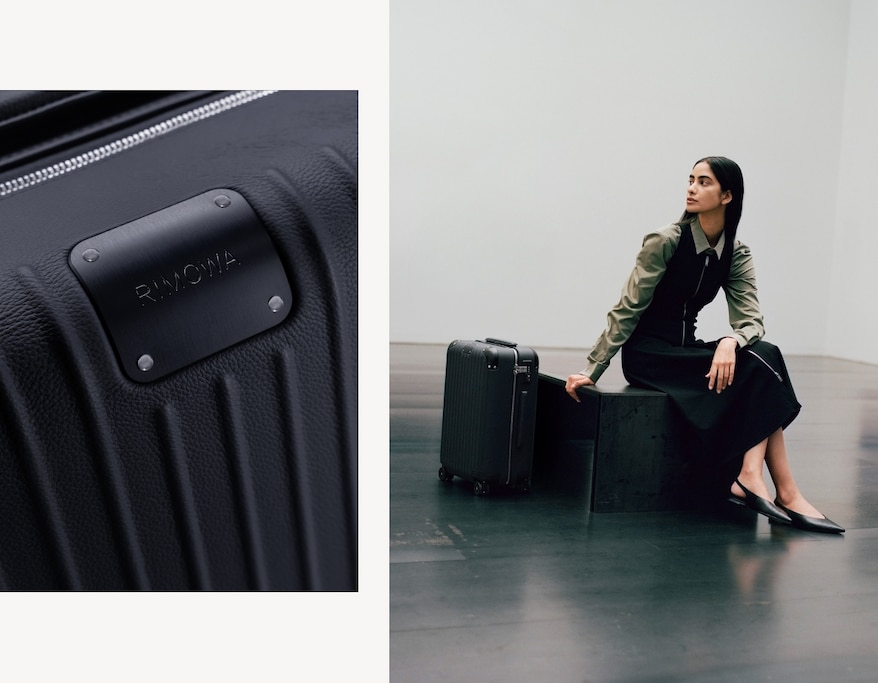 In a similar spirit, the campaign is an ode the craftsmanship honed by Soulages over the course of his decades-long career — a value shared by RIMOWA.
The new RIMOWA Distinct Cabin suitcases will be made available on November 2nd in two sleek hues, Black and Navy.
More details on Distinct Cabin Black and Distinct Cabin Navy.
Lifestyle photography by Jack Day for RIMOWA.
Pierre Soulages, Peinture 324 x 181 cm, 19 janvier 1997, huile sur toile
© Adagp, Paris, 2023
Shot at the Musée Soulages in Rodez, France.
© RCR architectes, 2023