Introducing RIMOWA x RTFKT
Merging the worlds of physical and digital craftsmanship, RIMOWA and RTFKT come together in a new collaboration.

After honing German craftsmanship for over a century, RIMOWA takes its expert techniques to the metaverse with RTFKT in a new collection that features 888 NFTs to be forged into 888 limited-edition physical suitcases — a nod to the number symbolising luck in the crypto community. The release also includes 2222 RTFKT x RIMOWA WorkerBots for Web3 enthusiasts.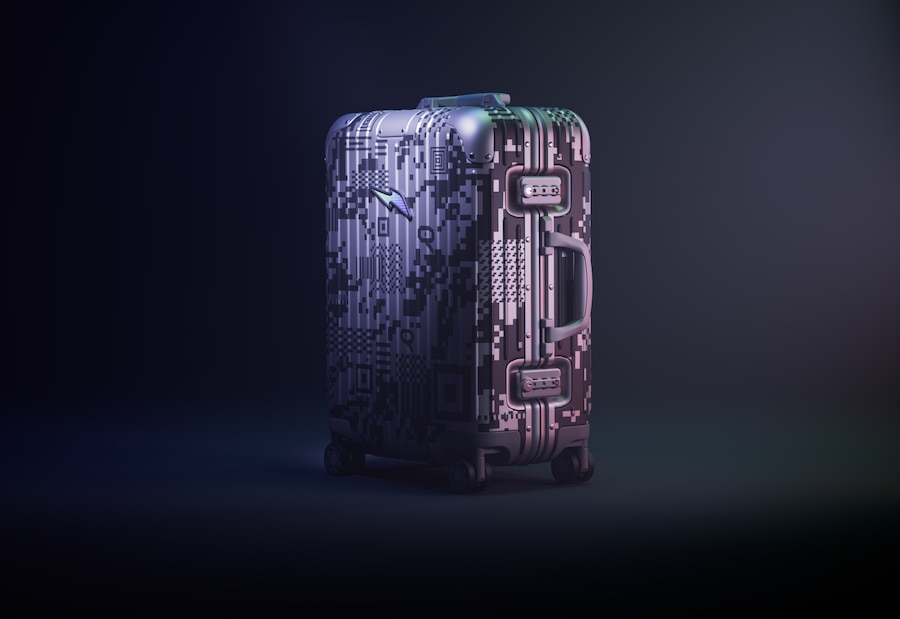 For this collaboration, launching October 27th, RTFKT and RIMOWA created an interactive campaign where the crypto community is invited to solve challenges together, to uncover a hacked RIMOWA x RTFKT Space Station, which they will need to reactivate in order to mint their limited edition NFTs. The challenge will be followed by an exclusive digital event, where NFT holders can forge their asset to redeem a physical version of the suitcase.

During the forging event, a slew of other assets created by RIMOWA and RTFKT, including four different Avatar Wearables, will be revealed. Alongside the digital and physical iterations of the suitcase, the community will also have the chance to purchase one of the RIMOWA x RTFKT WorkerBots.

RIMOWA x RTFKT Forging event will take place from May 29 to June 5 2023 on RTFKT.com. Luggage will be shipped shortly after the event ends.
*Forging events last for a limited time. If you fail to Forge your digital collectible during the Forging Event, you will miss the opportunity to redeem the physical item. For more information on NFTs and digital collectibles, please visit our FAQ section.