A RIMOWA RETROSPECTIVE: "RIMOWA ARCHIVE COLLECTION 1898-2019"
A look back on RIMOWA throughout the years was the subject of a first-ever exhibition of archive pieces created in partnership with Sotheby's on the occasion of Contemporary Curated at Sotheby's in New York City this past September. "RIMOWA Archive Collection 1898 – 2019" examines RIMOWA's relationship to travel through the suitcases that define pioneering spirit. On display were 40 exemplary luggage pieces dating back over a century including early leather-bound trunks, seldom-seen early aluminium editions, fashion-forward collaborations, and luggage pieces celebrated by renowned celebrities.
By design, RIMOWA suitcases are destined to travel far and wide, taking on lives and itineraries entirely of their own once they depart the RIMOWA factory in Cologne, Germany. This exhibition had the ambitious task of sourcing these storied travel pieces from various private collections around the world and bringing them together in an ensemble that charts the evolution of functional luxury in luggage.
More than mapping RIMOWA's over 120-year contribution to product ingenuity, the retrospective reflected the changing state of travel and modes of transport that move us. From sizeable steamer trunks of rail's golden era to the iconic aluminium luggage inspired by aircraft fuselage and recent incarnations of lightweight, carry-on cases suited to modern-day transit networks, RIMOWA is ever anticipating the shifting requirements of purposeful travellers.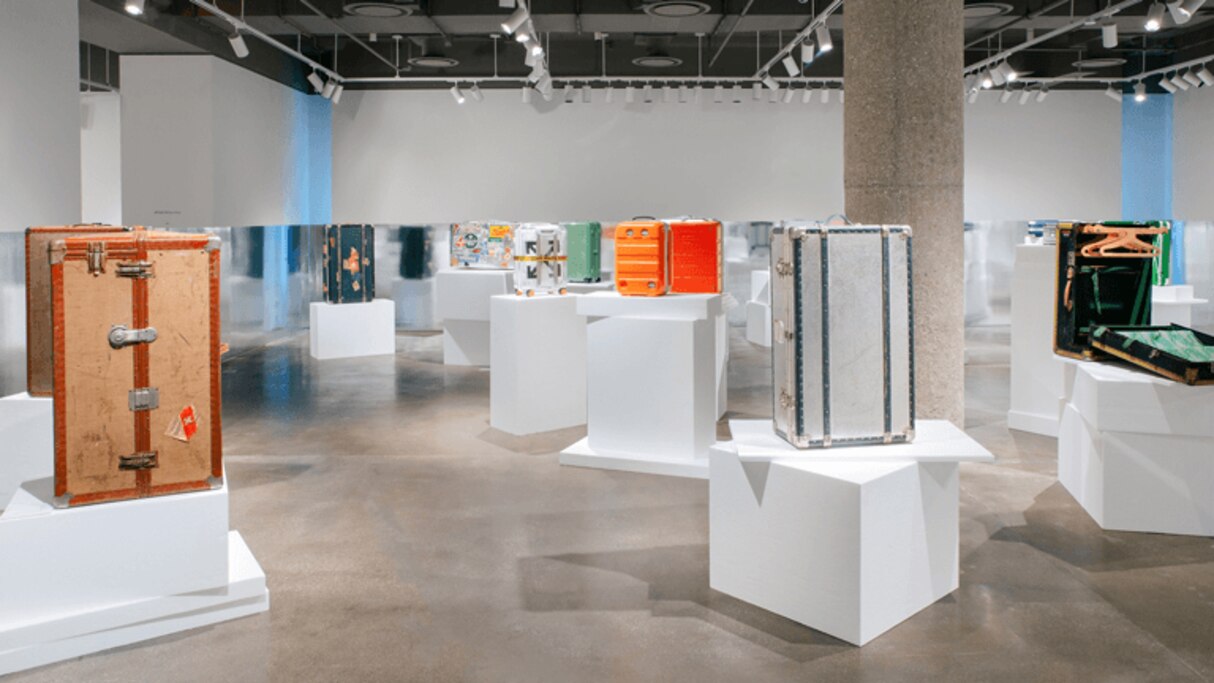 The enduring appeal of these travel objects is neatly distilled in artist Daniel Arsham's RIMOWA collaboration, an "eroded suitcase" housed within a reissued aluminium RIMOWA Attaché from the archives. Presented as an artefact from a distant future, the artwork questions how we may experience travel in years to come. Also displayed was the RIMOWA Piccolo case of the 1990s, another RIMOWA edition of decades past recently revived by Kim Jones for the DIOR and RIMOWA capsule collection.
RIMOWA's symbiotic relationship with the creative industries is evident in the products purpose-built for leading auteurs. The exhibition unearths pieces much beloved by long-time fans of the brand like the 1970s RIMOWA Tropicana, a wood-lined weather-proof aluminium case custom made to protect film and photography equipment from humidity. A limited-run gold RIMOWA Attaché has also played a seminal role in cinematic history, having appeared in genre-defining action films like 'Mission Impossible' and Robert De Niro-led 'Ronin'.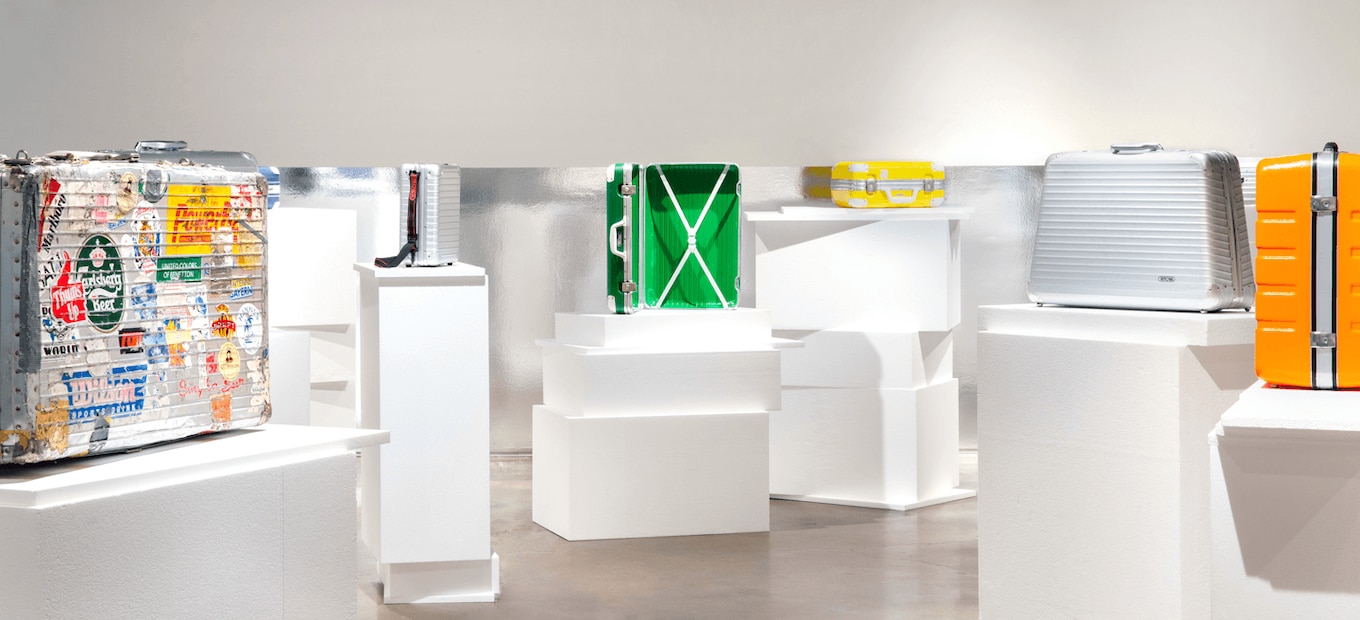 RIMOWA has long been a witness to personal journeys of celebrated cultural icons and the sticker-clad cases on display are living proof of the miles covered to reach each individual's accomplishments, with every notch, dent, and faded sticker a testament to never staying still.

As RIMOWA too forges forward on a path of reinvention, reminders of where we came from become all the more vital. When not travelling, pieces from archive collection will be showcased at select RIMOWA stores and at RIMOWA's private archive at the brand headquarters in Cologne, Germany.