THE MAISON PAYS TRIBUTE TO GERMANY'S RICH DESIGN HERITAGE WITH THE RIMOWA DESIGN PRIZE
With the goal of empowering future creative talents, the German Maison launches the RIMOWA Design Prize.
More than an incubator for aspirational ideas, the annual student competition is an initiative that converts potential into tangible projects that have a lasting impact on global issues. The inaugural prize, which ran from October 2022 to April 2023, addresses the ever-important topic of mobility, which is a key element of RIMOWA's ethos. In collaboration with some of Germany's top design universities, the prize offers a nurturing environment where students are able to benefit from mentorship and networking opportunities alongside widely respected industry experts— ultimately bringing their projects to life through additional infrastructural support.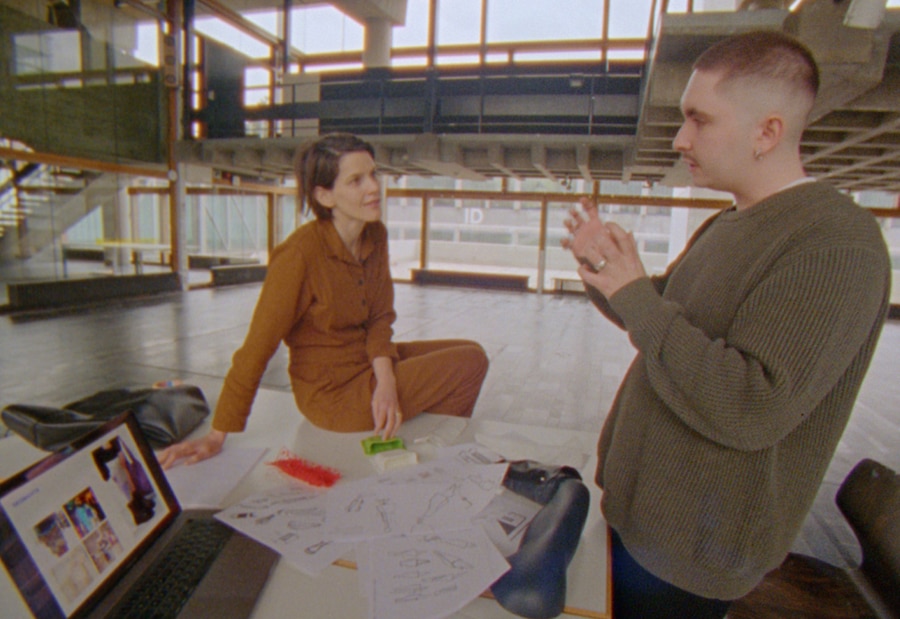 A jury of industry heavyweights who reflect RIMOWA's unique voice and values is a crucial aspect of the prize, offering mentorship to participating students. The jury includes Mike Meiré, Head of Creation at Meiré und Meiré, Belinda Günther, Head of Colour & Trim at Mercedes-Benz, and Mateo Kries, who is the Director of the Vitra Design Museum. They are joined by Industrial Designer and owner of Läufer and Keichel, Julius Wiedemann, Chief Curator at Domestika, Designer Gesa Hansen, Manuel Goller who is the Founder and Creative Director at New Tendency, as well as Chairman at RIMOWA Alexandre Arnault and RIMOWA CEO Hugues Bonnet-Masimbert.
Alongside the mentorship program, the RIMOWA Design Prize celebrates seven finalists with a series of monetary awards. The winner, who is selected by the jury, will be awarded the sum of €20,000. The runner-up will be awarded a €10,000 prize. Those in third, fourth, and fifth place will win a prize of €5,000, while those in sixth and seventh place will be awarded a prize of €2,500.