ARCHITECTURE EXAMINED: RIMOWA x APARTAMENTO MAGAZINE
It has been said that to live a more interesting life, you can't do better than to live within fine architecture. A recent collaboration by RIMOWA and Apartamento Magazine explores this notion with a deep dive into distinctive homes dotted across diverse continents. The result is a box set of limited-edition hardbound books that examine three of RIMOWA and Apartamento's most-admired residential addresses: The Walker House by RM Schindler, La Fábrica by Ricardo Bofill, and Kamala House by BV Doshi.
Transporting the reader from sprawling Los Angeles to the fringes of Barcelona and Ahmedabad, India, the book series is devoted to famous architects, the houses they built, and the stories behind them. More than a study of enduring design, the editions investigate the living quality of these spaces, detailing the inhabitants that occupy them and the characters they assume long after construction ceases.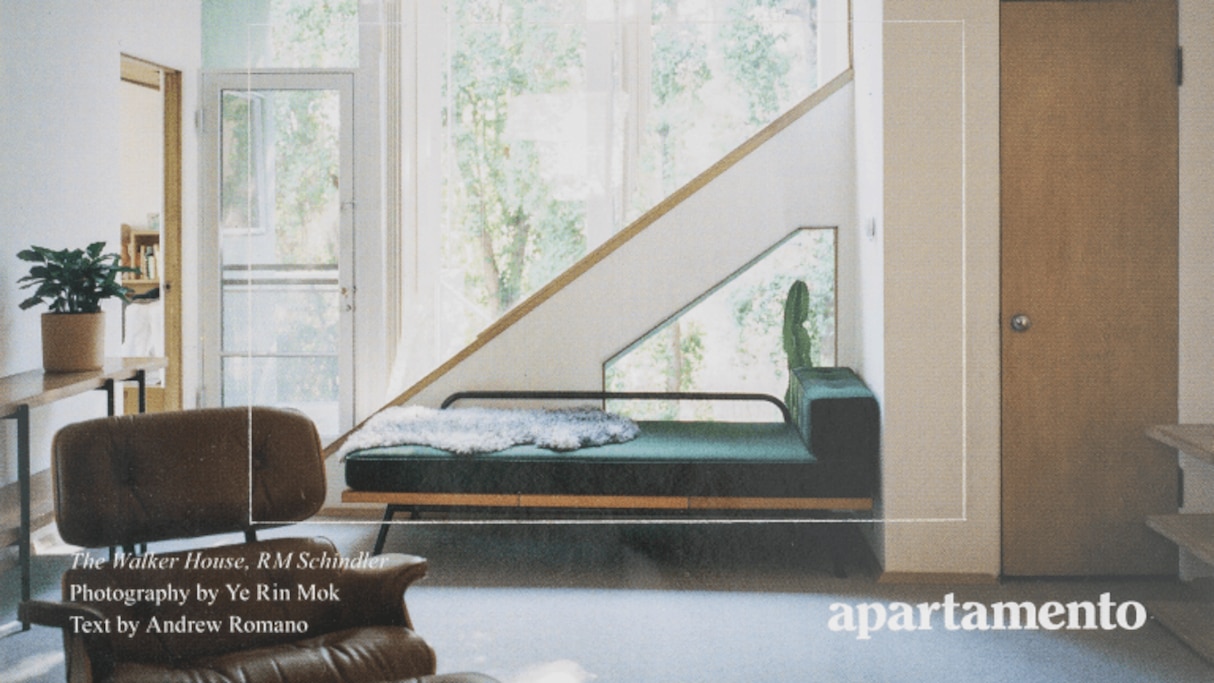 The first edition in the series, 'The Walker House, RM Schindler' follows the story of a modernist Los Angeles home first built in 1935 and treasured today by its current owner, journalist, and architecture enthusiast Andrew Romano. The 80-page book features texts from Romano alongside archival imagery of the Walker House, designed by Austrian-born American architect RM Schindler.
Told through a different lens, the second instalment of the series 'La Fábrica, Ricardo Bofill' is instead a short story set in 1980s Barcelona. Taking place deep within the labyrinth known as La Fábrica – the former cement factory and monumental home of Catalan architect Ricardo Bofill – the narrative follows an evening spent at the residence and includes original photography by Apartamento founder Nacho Alegre.
The third book in the series, 'Kamala House, BV Doshi' is, in part, told through the architect's own words, as Doshi documents the story behind his family home built in Ahmedabad in 1963. Prior to its creation, Doshi studied his craft throughout Europe — for a time under Le Corbusier — returning to a newly-independent India in the 1950s with a humanistic sensibility that forms the basis of his own practice, Sangath. Named after Doshi's wife, Kamala House has been home to three generations of family over the past 50 years.
The trio of coffee table books explores three distinct architecture and travel narratives, common passions shared by RIMOWA and Apartamento. In addition, the collectable set includes three limited-edition RIMOWA luggage stickers created exclusively for this collaboration showcasing all three houses featured in the books.
An ideal gift for those seeking interior inspiration or a better understanding of the inherent power of architecture to enrich people's lives, the RIMOWA x Apartamento Book Set can be found as part of RIMOWA's 2019 holiday gift guide.