ESSENTIAL COLOURS INSPIRED BY THE DESERT

In the high desert of the Mojave where the rare moisture from dry winters and seasonal rains are held by the faded greens of rugged vegetation, pale verdant patches dot an otherwise arid expanse, and pastel skies and dunes of eroded quartz cast a permanent pale pink backdrop.
These scarce blushes of coveted colour emerge in the spring signalling change. The next chapter in RIMOWA's Essential collection colour story inspired by locations around the globe is an ode to the vast landscapes that sweep across the southern United States.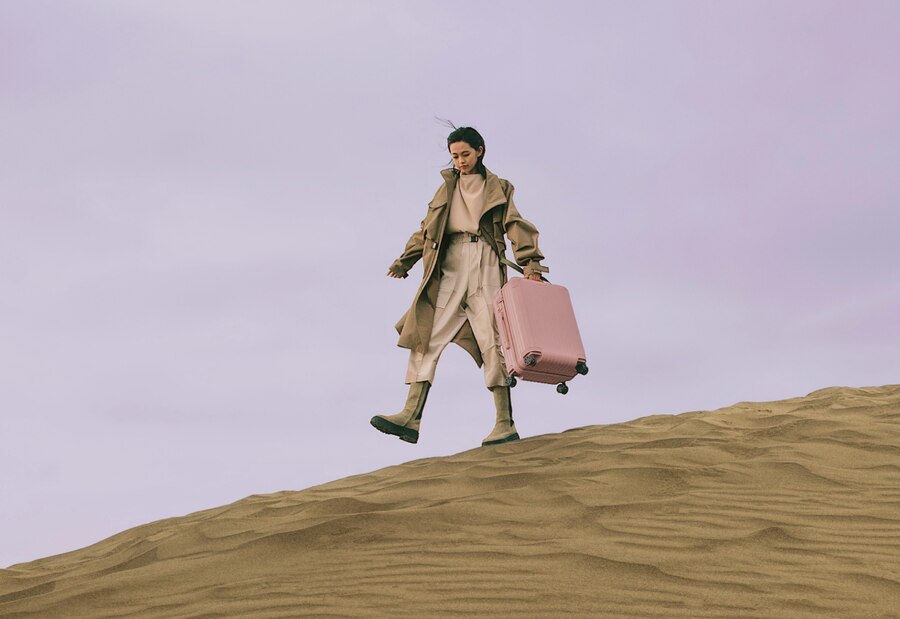 Famed for its native Joshua trees, the expansive Mojave is not only a destination of astounding natural beauty but also one of profound cultural significance, appearing throughout popular culture as a place of creative inspiration. From the earthy palettes that colour its towering rockfaces to burst of greenery formed by the fields of cacti, the Mojave is a veritable array of subdued, elegant natural shades.
Both the RIMOWA Essential collection in Desert Rose and Cactus feature a lustrous exterior that celebrates its hue with expertly matched handle, zipper, wheel housing and badge for a look that is truly unique. As travellers the world over eagerly await their next escape, the dreamy new collections in Desert Rose and Cactus point toward travels to come.